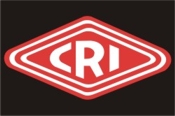 Ceylon Rubber Industries Ltd.
Manufacturers & Exporters of quality Latex Balloons & Miscellaneous Rubber & Latex based Products Since 1950.

24, Jeswel Place, Mirihana, Nugegoda,
(Colombo) Sri Lanka.
T 0094-11-2813025 / 4948845
F 0094-11-2833602



Registered Office: 13, China Street, Colombo 11, Sri Lanka.

Factory: Ingiriya Road, Arukwatte, Padukka, Sri Lanka.


CRI, Bingo, Ceyalac, Ceyarite
Helium Quality Balloons, Custom & Promotional Printing, Dipped Latex & Rubber based Products, Commercial & Industrial Paints,
Rubber Bands, Baby Teats, Inflatables, etc.

Member of



www.cri-group.net
---
Send mail to info@ceylonrubber.com with questions or comments about this web site.
Copyright © 2006 CRI - Ceylon Rubber Industries Ltd. - Sri Lanka.